How The Most Successful Managers Grow Their Business in Any Market
1 November 2016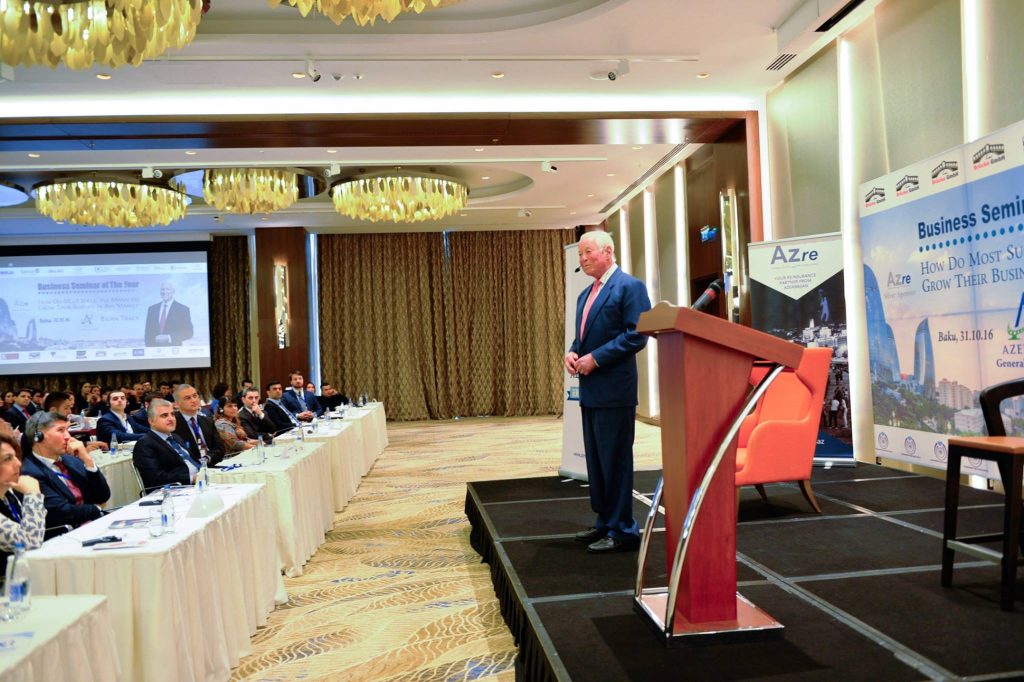 With the initiative of Management Excellence Center, "Business Seminar of the Year in Baku with Brian Tracy" take place on October 31, in Boulevard Hotel Baku. The General Sponsor of The Seminar is Azersun Holding and the main Business Partner is AmCham Azerbaijan. More than 400 top managers from leading organizations in Azerbaijan, business owners and elite professionals attended to this high caliber event.
Brian Tracy has consulted for more than 1,000 companies and addressed more than 5,000,000 people in 5,000 talks and seminars worldwide. As a Keynote speaker and seminar leader, he addresses more than 250,000 people each year. He has studied, researched, written and spoken for 30 years in the fields of economics, history, business, philosophy and psychology. He is the top selling author of over 70 books that have been translated into dozens of languages.
The topic of the Seminar is "How The Most Successful Managers Grow Their Business in Any Market" and focused on business success, critical decision making techniques, managing teams and growing profit in the fast changing environment.
The ideas Brian Tracy share will be useful for business society and Azerbaijan, particularly in business diversification, achieving stability and profitability, expanding into new markets, improving the business and investment environment, achieving many other important business goals.