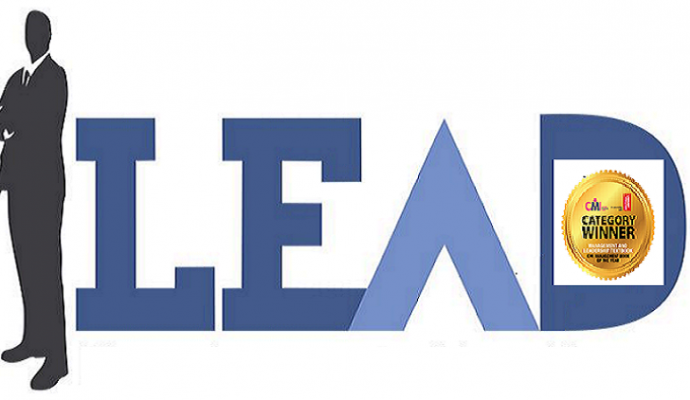 iLEAD is a unique personal development and self-coaching resource consists of 50 Tools organized into People, Task and Thought Leadership areas, called the Leadership Radar. The series of tools are based on the most important elements of business psychology, for both current and future leaders. This toolkit represents a chance for managers like you to use some essential psychology to help you to improve and develop your approach. The tools are designed to be engaging, informal and easy to understand. iLEAD can be used in a variety of ways. Each tool provides immediate insights and new ways of thinking about management and leadership challenges. They also have a range of interactive exercises to develop new understanding and new skills. Whatever your need, iLEAD will provide a valuable and entertaining resource for your future development.
THE LEADERSHIP RADAR
Everyone has the potential to lead. You may find that this happens both in and out of work. Leadership should be thought of as a journey that we take – there is no end point or time when you can say 'I've made it, I'm a leader' as it is a fluid concept and will not become static or stand still, even if you do!
PEOPLE LEADERSHIP

How to build and maintain trust
How to gain buy-in and commitment
How to support and challenge in tandem
How to give feedback
How to identify your personal meaning
How to be an effective role model
How to identify personal learning styles
How to capitalize on self awareness
How to create team identity
How to manage difficult conversations
How to motivate others
How to raise energy levels
How to be assertive
How to influence others
How to develop rapport
How to communicate effectively
How to actively listen
How to manage your impact
How to develop others

TASK LEADERSHIP

How to take responsibility
How to ensure high quality working standards
How to use optimism to achieve
How to build and maintain resilience
How to engage others to deliver at all costs
How to delegate effectively and successfully
How to communicate visions into actions
How to win and manage resources
How to formulate action plans
How to cope with setbacks
How to maintain momentum
How to know when and how to take risks
How to take control
How to deliver every time
How to get the most out of yourself

THOUGHT LEADERSHIP

How to develop strategic long-term goals
How to deal with the unexpected
How to effectively challenge others
How to be confident in your judgement calls
How to identify improvements in existing processes
How to direct people to meet organisational goals
How to make and give reasoned judgement
How to make ethical decisions
How to make complex ideas simple, clear & concise
How to focus on the bigger picture
How to make timely decisions
How to prioritize tasks ready for action
How to reframe problems for success
How to think about problems laterally
How to be innovative
How to balance risk with potential benefits