World`s #1 Leadership Expert John Maxwell Coaching in Azerbaijan
We equipped to coach, teach, and speak from a variety of John Maxwell proprietary material and world class programs.
John C. Maxwell is an internationally respected leadership expert, speaker, trainer, coach and author. For over 40 years, he has been teaching people to answer their call to lead, to add value and make a difference in the lives of others. Maxwell has devoted himself to developing and training leaders at all levels. Often called world`s #1 leadership authority, he was identified as the most popular leadership expert in the world by Inc Magazine in 2014. Maxwell was nominated and voted the top leadership professional six years in a row by American Management Association and on GlobalGurus.org. As a #1 New York Times best-selling author three of his books on leadership, "The 21 Irrefutable Laws of Leadership", "Developing the Leader Within You", and "The 21 Indispensable Qualities of a Leader" have each sold over a million copies.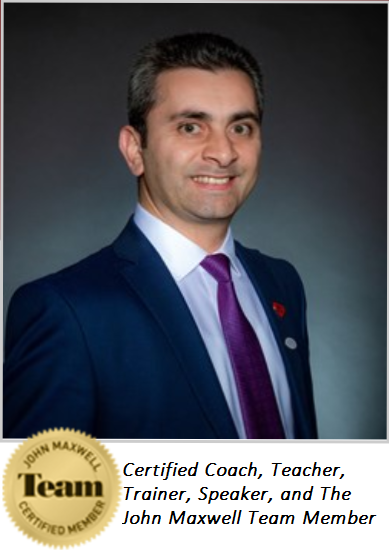 His globally acclaimed John Maxwell Team (JMT) is an elite team of certified coaches, teachers, speakers and experts who have helped people worldwide create a leadership legacy. JMT members inspire positive life transformation and help others achieve their highest vision and goals, both personally and professionally.
JMT coaches, teachers, trainers and speakers have been trained and certified by John; equipped with the best materials and have developed the proper skill sets to work with top leaders one-on-one, in group settings, and through workshops and seminars to visualize, create and execute a customized leadership strategy to best fit their needs.
As a certified John Maxwell Team Member, Ruslan AGAYEV offering coaching, workshops, seminars, and keynote speaking, to add value to organizations, executives and elite professionals all over the world.
PROGRAMS DEVELOPED BY JOHN C. MAXWELL
IRREFUTABLE LAWS OF LEADERSHIP
15 INVALUABLE LAWS OF GROWTH
BECOMING A PERSON OF INFLUENCE
EVERYONE COMMUNICATES FEW CONNECT
HOW TO BE A REAL SUCCESS
LEADERSHIP GOLD
SOMETIMES YOU WIN, SOMETIMES YOU LEARN
PUT YOUR DREAMS TO THE TEST
TODAY MATTERS
GOOD LEADERS ASK GREAT QUESTIONS
SOMETIMES YOU WIN SOMETIMES YOU LEARN
DEVELOPING THE LEADERS AROUND YOU